Sebastiana Lopez-Arellano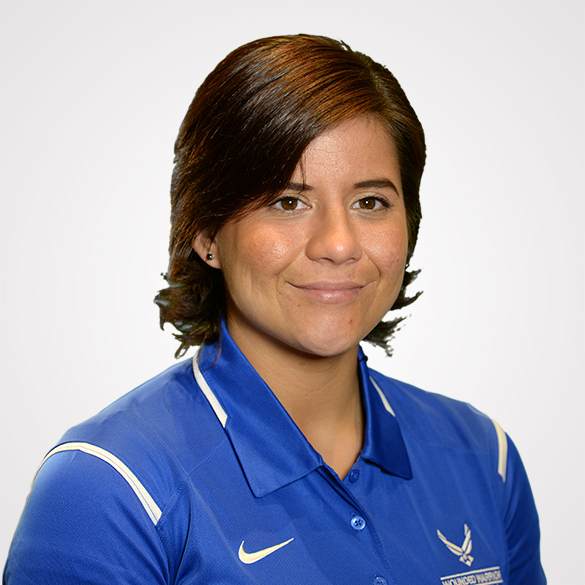 SSgt Sebastiana Lopez-Arellano
Active Duty, C-17 Crew Chief
---
Hometown: San Bernardino, California
Current Location: Joint Base Andrews, Maryland
Injury or Illness: Right leg amputation, severe nerve damage in both hands
Event Participation: Track, Field, Swimming, Cycling and Shooting
A little about Me
Q. What are your short and long term goals (personal, professional, recovery-related, etc.)?
A. Short term is to not only make it through recovery but to excel while taking college classes and become a full-time student. My long-term goal is to compete in the Paralympics and complete my education.

Q. How did your Service's Wounded Warrior Program (Warrior Transition Unit, Wounded Warrior Regiment, Other Service Wounded Warrior Unit) assigned or previously assigned to enhance your recovery?
A. They supported me, believed in me, and pushed me to go to the USAF trials.

Q. What is the significance of sports/competition? How has it helped you? What does it mean to you?
A. The significance of the aports is the simple fact that I can do them again. That's huge. With the adaptive equipment they allow us to be competitive. The significance of the competition is, I've always had a competitive nature and I lost that when I got hurt. Now that they are allowing me to be competitive again it brings back a part of me that I lost a few years ago. Sports competitions are in my DNA. It's what drives me. It helps me get up every morning and kick ass.

Q. What advice do you have for future athletes?
A. Take it one day at a time, stay positive, find humor in everything. Smile, it's contagious.

Q. How has adaptive reconditioning and sports helped in your transition and recovery? What adaptive reconditioning activities do you participate in?
A. There are many ways but the most important was it gave me hope and my confidence back.