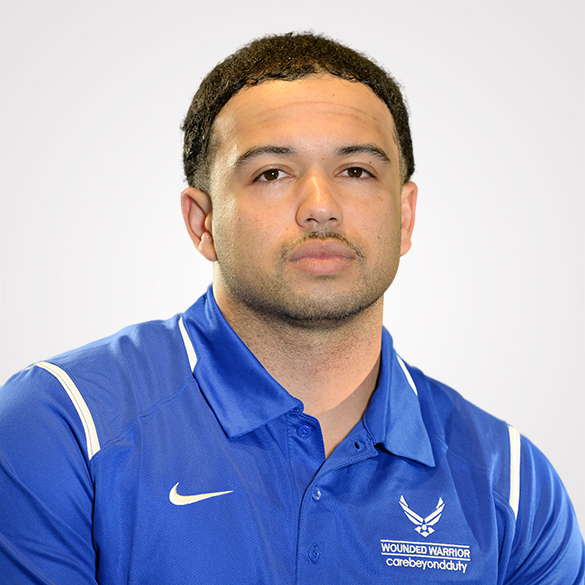 Sven Perryman
Veteran, Public Health Technician
---
Hometown: San Antonio
Current Location: Lackland AFB, Texas
Injury or Illness: Limb Salvage, TBI
Event Participation: Field, Sitting Volleyball, and Wheel Chair Basketball
A little about Me
Q. What are your short and long term goals (personal, professional, recovery-related, etc.)?
A. Short term goal is to medal at the Invictus Games in swimming and rowing. Long term goal go to the Paralympics and represent the USA in swimming

Q. How did your Service's Wounded Warrior Program (Warrior Transition Unit, Wounded Warrior Regiment, Other Service Wounded Warrior Unit) assigned or previously assigned to enhance your recovery?
A. Got me active again. And help re-establish the healthy lifestyle I lived before I was injured.

Q. What is the significance of sports/competition? How has it helped you? What does it mean to you?
A. Every day I work to get better. I work to be better than I was yesterday. I train to be the best out there regardless of what injuries I may have endured I refuse to let them hold me back.

Q. What advice do you have for future athletes?
A. Don't focus on what you can't do focus on to where you want to be! Hard work and determination will get you to where you want to be. Patience is key.

Q. How has adaptive reconditioning and sports helped in your transition and recovery? What adaptive reconditioning activities do you participate in?
A. It has given me a sense of purpose and belonging again. I'm currently swimming at a local USA Swimming club trying to get on the Paralympic team for Team USA.